Wedding Cake Flavours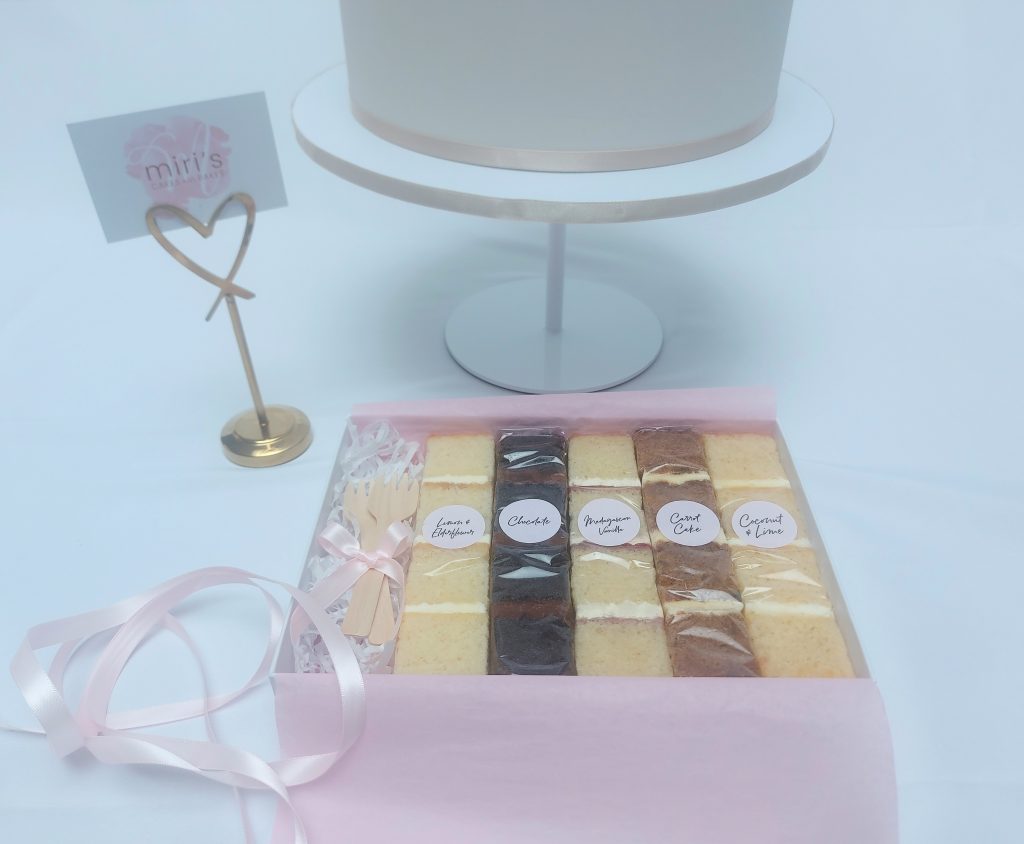 All of my cakes are freshly made to order using the finest of ingredients.
Each of my cake tiers are 6 inches in height and layered with Swiss meringue buttercream. Each tier is covered in a layer of Belgian white chocolate ganache and covered in a layer of couture sugar paste. 
I also offer semi-naked cakes to order.
The following cake flavour menu offers a selection of sumptuous, sophisticated and perfectly balanced flavour combinations. Bespoke flavours can be made, on request.
Madagascan Vanilla Bean and Raspberry
A light Madagascan vanilla bean sponge, layered with Madagascan vanilla bean Swiss meringue buttercream and a raspberry preserve
Zesty Lemon
A light lemon infused sponge, layered with a lemon Swiss meringue buttercream and a zesty homemade lemon curd
Chocolate Truffle
An indulgent moist chocolate sponge cake filled with a rich chocolate truffle Swiss meringue buttercream
Stem Ginger and Rhubarb
A perfectly spiced stem ginger sponge, filled with a gently flavoured ginger Swiss meringue buttercream, and rhubarb preserve
Carrot
A beautifully spiced carrot cake layered with a delicate cinnamon and nutmeg buttercream
White Chocolate and Raspberry
A light vanilla sponge with a smattering of raspberries throughout, layered with decadent white chocolate Swiss meringue buttercream and a raspberry preserve
Cherry Bakewell
A delicate almond sponge layered with a light almond Swiss meringue buttercream and a black cherry preserve
Coconut and Lime
Light and moist coconut and lime zest sponge, layered with a light coconut Swiss meringue buttercream and homemade lime curd
Please note that new flavours are introduced throughout the year. If you would prefer American buttercream, this can be swapped with the Swiss meringue buttercream.
Wedding Cake Taster Box
If you are considering booking your wedding cake with me and would like to order a wedding cake taster box before you decide, please contact me to place an order. You will be presented with a box containing 5 of my most popular flavours.
The cost of a wedding taster box is £27.50 (plus £6.00 P&P). The wedding cake taster box can either be posted to you or you can collect the taster box from my home.
Please note that all cakes and sweet treats are produced in an environment where gluten, nuts, milk and eggs are present. I do not offer gluten, vegan or dairy free cakes.